About Us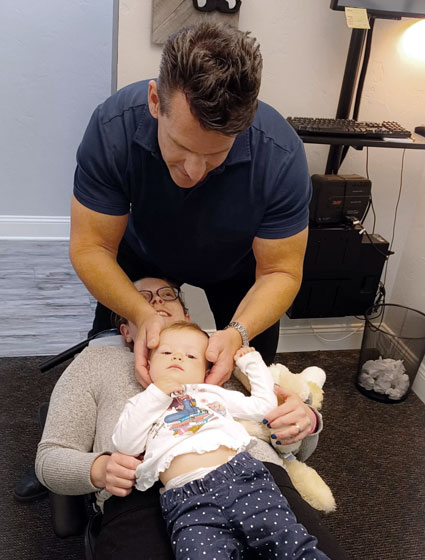 Our practice was founded in Fruitport on March 11, 2002 by Dr. Mike Morea. In 2005, we moved to our current practice location, where we have been ever since. Morea Chiropractic Wellness Center is more than a chiropractic practice—we are a wellness center that is committed to helping our community experience lifelong well-being.
For nearly two decades, we have had the honor of guiding others to longer, fuller lives. Our mission is to continue helping each person who walks through our door, regardless of their condition, express life to the fullest.
Are you interested in becoming a patient with us? Learn more regarding what are practice is all about.
Hope for the Hopeless
If you have health, you have hope. If you have hope, you have everything.
Do not let hopelessness get the best of you. We are here to reassure you that health is within reach. Our practice is here to give you straightforward answers, provide natural solutions to your discomfort and help restore your faith in healing.
No condition is too severe to be evaluated. Come in and see us, and we will tell you whether or not we think chiropractic care is the right for you. If you are a good candidate, we will begin care as quickly as possible. Rest assured, after only a small number of adjustments with us, you are likely to start to feel a difference in your body.
With us, hope is not lost. Join our community and hope once more.
We believe
We believe your time is valuable.
We believe everyone should feel great.
We believe everyone should have a great range of motion.
We believe everyone should be able to afford Chiropractic care.
We believe you will be happier if you feel better.
We believe everyone should be greeted with a smile.
We believe in offering the best Chiropractic care in West Michigan.
We believe in the importance of families getting adjusted together.
Your Health First
We work hard to make sure our patients know what they mean to us. While under our care, you can be sure that your health and happiness are our main priorities. We will do no less than our absolute best to see you leave our practice feeling physically and emotionally better than when you arrived.
MEET DR. MIKE MOREA »
Take That First Step Today
Our compassionate practice is committed to helping you heal and return to doing what you love. Let us put your health first and get you on the path to complete wellness.
Contact our chiropractic office for additional information about the services we have to offer.
---
About Morea Chiropractic Wellness Center | (231) 865-7474