New Patients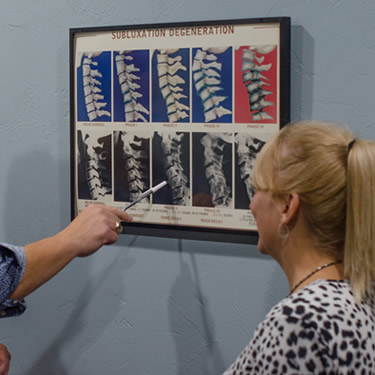 Morea Chiropractic Wellness Center is home to patients of all ages, conditions and lifestyles. Our warm, non-clinical practice is sure to make you feel right at home. No matter who you are or your chiropractic background—you are invited to join a community that truly cares about your health.
Becoming a patient with us is simple. In only two visits, you can be on your way to healthy, happy living!
New Patients Welcome
Your initial appointment with us will be all about getting to know you. To begin, we will give you a tour of our practice and ask you to complete all the necessary intake paperwork. We will then ask you to explain to us your health history, current condition and short-term and long-term health goals. Once we are finished, you will meet with Dr. Mike for your formal consultation and non-invasive physical examination.
During your examination, Dr. Mike will feel for subluxations which cause interference in the nervous system, and conduct a series of testing. He will perform a range of motion tests as well as X-ray imaging to help him get a clearer picture of your needs. This testing will also allow us to show you what is wrong and how it changes over time. Dr. Mike will review this information with you during your second visit.
The Second Visit
Your second appointment with us will focus on your report of findings. At this time, Dr. Mike will go over the results of the testing from your previous visit. He will then suggest a plan of care that he feels best suits your needs. If you agree with his diagnosis and are comfortable moving forward, Dr. Mike will conclude this visit with your first individualized chiropractic adjustment.
Schedule Your Appointment
We want to hear from you. Be sure to communicate your thoughts, feelings and concerns with us during each visit. Dr. Mike and the Morea Chiropractic Wellness Center staff are glad to accommodate you in any way possible.
Get started on your journey to better health today! Contact our Fruitport practice to schedule your appointment.
CONTACT US »
---
New Patients | (231) 865-7474